Artificial intelligence (AI) has a serious gender gap problem. Only 26 percent of professionals in data science and AI are women, according to the World Economic Forum's Global Gender Gap Report 2020. That means the industry is missing out on a lot of untapped potentials. It also means that the teams working on AI and machine learning (ML) applications aren't as diverse as they could be – and that contributes to bias in software systems that can cause unfairness in the real world, such as women's credit applications getting denied.
But how do we get more women to get into AI? It's such a new field that many young girls and women may not even be aware that there are opportunities available in AI. But that's not the problem. Gender bias in society makes many young girls write off STEM careers before they even explore them. Those who do enter a male-dominated STEM field can find themselves struggling to advance their careers or get equal pay for their work. To get more women working in AI, things have to change for young girls as well as adult women.
Get to Girls While They're Young
One of the biggest reasons why there aren't more women in AI, and in STEM fields in general, is that many young girls are still taught to believe that STEM fields are for boys. By the time they're old enough to be thinking about career fields and colleges, they may have already decided on a different career – and if they haven't chosen a career yet, they may have at least decided that they're not good at math and science, regardless of whether that's the case.
Young girls need to be encouraged to express interest in and pursue STEM careers. Girls need opportunities to participate in science camps and discovery workshops where they can develop skills and confidence and nurture an interest in STEM. Organizations like the Girl Scouts are trying to open up more career paths for girls in STEM by bringing more opportunities for young girls to engage with science and math.
Create Female AI Role Models
Young girls and young women alike need to be able to look up to women in artificial intelligence and data science. Visible female leaders and trailblazers can refute stereotypes about women in the sciences and inspire a new generation to STEM careers. For those women who are already beginning their careers, role models to look up to can help them feel more of a sense of gender inclusivity in the field.
Offer Equal Opportunity and Equal Pay
Companies still struggle with gender biases in their hiring processes, with AI algorithms that may favor men's applications over women's to job postings that contain gendered language. It doesn't help that the field of AI is so new because it's not clear to anyone how any professional, woman or man, can progress in the field and what qualifications they might need to do so. To attract and retain more female candidates, organizations must take care to consider women job candidates and promote female employees at least half the time. The goal should be for women to make up 50 percent of roles in AI, so organizations will need to do more than just consider female candidates – they'll need to hire them, too, and in great numbers. Hiring more women will help break down barriers to more inclusive workplace culture and can help reduce gender bias in the AI systems created.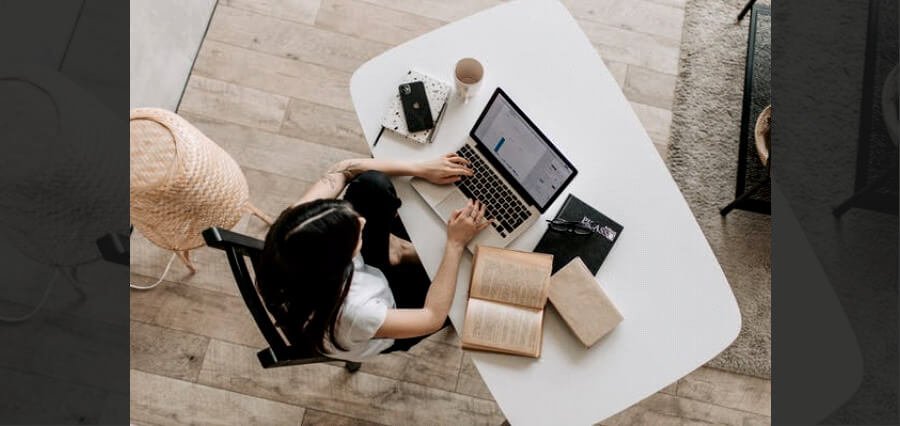 Provide Mentorship for Women in AI
Mentorship is crucial for anyone who wants to advance their career into a leadership role. Young women coming up in AI need mentors to help them develop realistic career goals, overcome obstacles, and take full advantage of opportunities. Entry- and mid-level employees need these mentorship opportunities as much as those in leadership roles do. Mentors can give everyone more clarity on their career goals and the path they need to take to get there, as well as help them feel more equipped to tackle those goals. A female mentorship program can help women feel more welcome in your organization and help address some of the gender biases that may exist in your organization.
We need more women working in AI. Women's perspectives are important for developing AI and ML systems with as little bias as possible – plus, women represent a pool of talent that remains untapped by a rapidly growing industry. Do your part to get more women working in AI, so you can foster a diverse, successful workplace.