If you are trying to grow your brand presence and generate leads for your business online by microblogging, having a Twitter account is a wise choice. Twitter is one of the most popular social media sites around. Unlike the very popular Instagram, what you post on Twitter can be read by both registered and unregistered users, although the latter cannot actively engage with them.
This automatically opens up your brand to a more extensive audience base as your Twitter settings are, by default, public. You can use audio and video content in your tweets, making the social networking platform as versatile as any other. This makes the network a favorite for B2B and B2C business houses keen to improve their sales, lead generation, and traffic conversions. Just like on Instagram, where you can easily promote and sell your products online, Twitter is a great platform for developing your brand. With a brilliant marketing strategy, you can build a Twitter presence even at zero costs. However, it sure helps to set aside a budget for any social media marketing plan. The visibility and reach of your handle on Twitter are primarily dependent on how much engagement you can generate on your posts. Hence gaining organic Twitter likes, reposts and shares must feature as an essential part of your marketing strategy if you are seriously considering using the platform for brand building.
Consider the following tips for improving your Twitter account marketing strategy.
Build an Impressive Profile
As with any social networking platform, your profile on Twitter is your introduction to casual visitors and surfers. This is also an SEO-friendly space that can show up on any search provided you have optimized it using the right keywords. Build social proof by creating a great Twitter profile for your account. Here is what it should ideally have:
A profile photo that adds to your visual branding strategy: Use a well-lit and clear picture. If you have accounts on other social media platforms, it is a great idea to use the same photo across the sites so your audience can easily recognize your brand.
A handle name that is easy to remember and tag: Twitter handles work as a keyword for searches and a marker to mention you in posts and comments. Please keep it simple and as close to your brand name as possible for easy identification. You cannot use special characters in your handle. So, use shortened forms of your brand name associated with you even if you cannot incorporate your company names into it. Keeping it short is vital as Tweets have a character limit that makes longer handles difficult to tag alongside other written content.
A brief bio that mentions who you are and what your business is all about. Keep it as focused and targeted as you can. Showcase accomplishments that are likely to draw active followers. Tag brands that may be associated with your business. Use phrases if need be. Keep in mind this is a space of only 160 characters.
A header that will help promote your business through visual branding. Think of using an image that showcases your brand's persona.
A working URL.
If you can meet the eligibility requirements, consider getting your account verified by Twitter as part of creating the perfect profile for your business. Verification badges give visitors the guarantee that you are a genuine brand account. It is easier to grow followers and develop a brand presence if the site has verified you.
Survey Audience Behavior and Tweet during their most Active Hours
Tweet with regularity. Engagement rates that push the visibility of a tweet high up depend on how many active users of Twitter have already interacted with it during the shortest possible time of it being published. For your tweets to draw maximum engagement, you must research the online behavior of your target audience. Choose hours of the day when your audience is most active on the platform. If need be, use an auto-posting tool for the purpose. You might find weekends the best time to tweet frequently. For some, post-dinner hours may work better. Experiment and observe your audience to determine what tweeting times suit you the most.
Use Visuals to Optimize Your Tweets
Microblogging is all about maximizing the potential of the space you have for your benefit. A photo or a video can make your tweet speak volumes and help you capture the attention of those who are scrolling down their feed at lightning speed. As tweets have a character limit, optimize them by using photos and videos as a part of the post. When you add visuals to your tweet, remember to ensure:
There is a connection between the text and the visuals. Use only those photos and videos that are relevant to what you are saying.
The visual used is of good quality, has clarity, and has good lighting. The subject should be in focus. There may be exceptions, like when you are sourcing a rare photo from an archive but in general, use visuals that will enhance your brand awareness.
Cultivate a Brand Voice
It is not easy to carve a niche for yourself on Twitter unless you have an identifiable brand voice. Regardless of which industry you belong to, you cannot get lost in the sea of like businesses if you wish to create a strong presence on the microblogging social platform. The best route to creating a unique brand voice is to be:
Genuine and credible as a business enterprise.
Able to embrace a tone and style of presentation that is the most accurate representation of your business as a humanized brand.
Create Interactive Content
Twitter lets its registered users create polls and surveys. Incorporate these into your content creation strategy as frequently as you can. Polls can be a fun and efficient way of collecting:
Product reviews.
Consumer feedback.
General data that can help you plan your next steps as a business.
Most importantly, they are a high source of engagement generation. Keep in mind the better the engagement rate on your tweet, the stronger impression and reach it's likely to have. This means such tweets also have a high potential for lead conversions. Use interactive content to organize giveaways, promotional discounts, as well as to create collaborative tweets.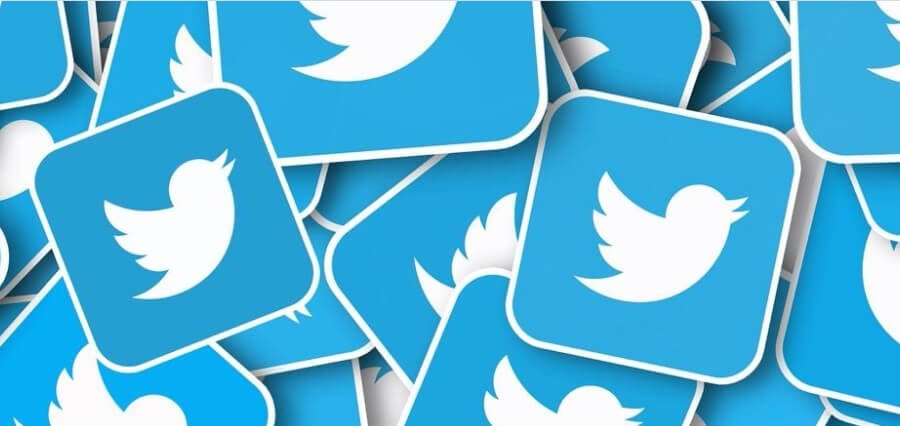 You can explore the available interactive Tweet formats and cards to make engagement with your posts fun and entertaining. The right interactive tweets will increase:
Opportunities for organic conversation development with your potential (and existing) customers
Create genuine interest in your products and services
Encourage your audience to follow through with your CTA requests
Employ Influencer Marketing
Consider using influencers when your reach is low, and you need to give it an enormous boost organically at short notice. Find one or more influencers as per your business values, financial budget, and goals for Twitter marketing. Do a thorough background check and carry out a written conversation over the fine details of the partnership. Influencers usually have complete control over their content creation. This independent nature of honest speaking about brands and services is a measure of credibility for an influencer. It draws large audiences to influencer reviews and tutorials. Let someone with a significant reach create a tweet about your brand. You are sure to find a massive leap in the engagement rate and performance of your account. For optimum results, allow the influencer to tag you in the tweet. Cross-post and share the tweet across social communication channels to reach an even wider audience and ask the influencer to do the same if they are active on several social media sites.
Use Paid Promotions
Using Twitter's in-built tweet promoting feature can exponentially increase your reach. The "promote your tweet" CTA is located under the View Tweet Activity tab. You will have to confirm your country, verify your contact information and agree to Twitter's Advertising terms. Doing so will lead you to the payment portal. When you place your order for a tweet promotion, you can specify your target audience demographic and your budget for the advertising. This is a wise expense for your Twitter marketing strategy. You can directly observe the changes in the engagement rate and reach of the promoted tweet using Twitter's Tweet analytics.
All your promoted Tweets are cataloged under a Campaign tab which makes it convenient for you to check your expenditure history in creating paid tweet promotions.
Incorporate CTAs
Your ultimate aim is to create clients and customers for your business from the Twitter audience pool. What better way to set the ball rolling for inbound marketing than using a direct call to action? You can use:
CTA in your tweet, asking your audience to perform a specific action. Common CTAs in this category are a polite request to your audience to retweet/share your post or click on a link for more information.
CTA buttons that allow readers to tweet your pages conveniently on their accounts.
The most effective CTAs have clear instructions of what to do and an incentive for performing the task. Ask your audience to follow your account, tag their friends in the comment section, or leave responses to questions you have put up. This reward system makes audience members participative in the CTA, which further increases your engagement rate and strengthens your brand awareness. When you receive responses to your CTA:
Be sure to respond to any engagement received with polite language.
Show your gratitude and appreciation for prompt responses.
If you have to announce a winner and deliver a prize, do so as per the promised schedule.
Manage Your Use of Hashtags Wisely
Hashtags help you optimize your tweets for searches. You can tailor your tweets in a way that can use trending hashtags. However, overloading your tweet is neither recommended nor desirable. As a tweet can have a minimal number of characters, do your research and curate a list of hashtags to build your brand presence effectively. You can create your hashtags as well. The use of the right set of hashtags can exponentially increase your tweet's visibility and reach.
Engage With the Twitterati
As with any social media working space, you must build your social side up for a successful Twitter marketing experience. Twitter can be a competent power tool for your marketing needs if you can create brand consciousness by engaging with the right pool of Twitterati:
Engage actively and routinely with others in your industry and its allied spaces.
Be active and respond to all engagement you receive on your tweet. Be courteous regardless of whether you are responding in the public comment fields or the private DMs.
Create opportunities for active engagement on your tweets by using them as a space for customer support, client queries, and other such interactions.
Be active and responsive to social campaigns, local activities, and other such high engagement-yielding topics.
To Sum Up
With the right marketing strategy in place, you can give your business the perfect exposure and organic brand-building experience on Twitter. Use in-built features like the Twitter Analytics Dashboard to understand the performance of your Twitter activities and work in changes as required using a trial-and-error method of perfecting your Twitter game. After all, no two businesses are exactly alike, and hence each business house will have its unique understanding of how best to strengthen their Twitter Account Marketing techniques. Set micro-goals for yourself and concentrate on achieving them according to the timeline set. Rome was not built in a day, and nor are the most popular brands on Twitter. However, how quickly you can create an impressionable brand consciousness will rely on how focused you are on the task at hand, the financial budgets you have, and the time and effort you are willing to expend on Twitter Account marketing.