Since the birth of the first casinos in the 17th century, land-based casinos have had to surmount many challenges and threats to their existence. Regardless of these challenges, they have continued to thrive.
There are many perspectives to consider when discussing the future of land-based casinos. Many industries, particularly the entertainment industry, have adapted to maintain relevance and attract customers in an increasingly digital world.
The Dawn of Online Casinos
The internet was invented in 1983, and to many, it was a new beginning. However, it was also the dawn of something new in the casino industry. Several years after the establishment of the internet, online casinos began to gain acceptance.
This acceptance has grown remarkably over the years, and more people have begun to ditch land-based casinos. As technology continued to evolve, online casinos became even better; they started introducing live casino games offering punters the seamless opportunity of playing games on their phones from the comfort of their homes, offices, or on the go, which they love it.
More people have taken an interest in online casinos in the past decade because of the incentives the games offer to players. Promotions are an integral part of the appeal of online gaming. You can check out online casinos with bonuses listed here to discover a selection of promotions that attract bettors from all backgrounds.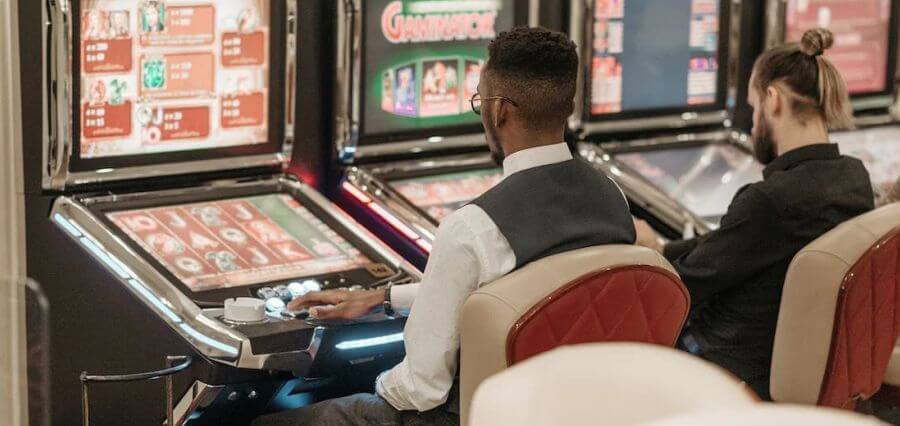 How Are Land-based casinos reacting?
Following the introduction of online casinos also came the predictions that land-based casinos would have to evolve drastically to maintain a competitive edge. As usual, land-based casinos are reacting to these developments. Recent data actually shows that land-based casinos are on the rise.
Although land-based casinos may have been slow to react to these changes, they have also evolved to succeed and escape the looming extinction. Land-based casinos started taking advantage of the online space by launching their websites. In addition to that, big land casinos now have a good brand presence online, allowing them to create more awareness, attract new customers and bring in extra revenue.
Prominent land-based casinos are now experimenting with technologies like robot croupier prototypes, VR, and Live-dealer experiences. These solutions allow users to enjoy games online (if they wish) but through land-based casinos, keeping them relevant. Land-based casinos are upgrading their facilities and adding side attractions like exotic bars and luxury rooms that cannot be found online. Several land-based casinos are also coming up with online versions of their casinos, while others are collaborating with established online casinos.
Conclusion
It is difficult to predict the future; however, current events can give us insights. We've learned from antecedents that land-based casinos and their stakeholders have conquered and survived past threats. They've also started taking proactive measures to ensure they stay and remain relevant in the industry.
These are positive signs, but digitization is showing no signs of slowing down. This doesn't mean the industry is doomed; it just requires a certain level of adaptability from business leaders in the entertainment sector. After all, customers still look for in-person experiences and view them as a novelty activity. We keep our fingers crossed and watch as more unfolds.