Buying a new home is an exciting but often stressful thing for many people. It's one of the many significant events in our lives, but it's also somewhat complicated at the surface level. There is a great deal of work involved, but it's an ultimately satisfying experience for finding a nice place to live. Some people try to navigate the process themselves, while others might decide to hire a mortgage broker from Denver to handle all the finer details of obtaining a mortgage. Either way, there are a few key considerations to be aware of when you're getting ready to purchase and move to a new place. Here are five important steps to buying a new home in 2023.
Finding A Home
The first stop on your home buying journey is finding the ideal place for you and your family. First-time homebuyers can also take advantage of state programs, federal loans, and other benefits (such as tax decreases) as defined by the U.S. Department of Housing and Urban Development (HUD).
As a first-time homebuyer, you'll need to contact a local HUD-approved agency to take advantage of these special considerations. Affordability, location, and financing play key roles in buying your new home, so be sure to keep that in mind as you go through the process.
When you're trying to find a new home—regardless of whether you're a first-time homebuyer or not—it's crucial to define your target price range, find the optimal location, decide what type of home will accommodate your needs, and temper your desires a little when it comes to deciding what you want as opposed to what you need for your family to have a comfortable home.
Buying A Home
Buying a home starts with a lot of detailed preparation. First, you need to figure out what you can afford and how you're going to pay for it. Then it's time to look into pre-qualification for your mortgage loan, saving up for a down payment, and finding a Newcastle buyer's agent and/or mortgage broker. Once you've found a home, you need to apply and get pre-qualified. After that, the lender should issue a letter, and you need to get your documents together, followed by filling out the application. Once that's complete, a contract is usually issued, followed by an appraisal, home inspections, and any other necessary activities. After that, the loan gets underwritten. Finally, the closing process begins, and the home becomes yours.
Getting An Appraisal and Inspection
Two imperative activities to do before locking in a mortgage are getting an appraisal and a home inspection. An appraisal offers the lender a way to protect the value of their investment in your mortgage. Basically, appraisals occur after you make the offer. Buyers are also typically responsible for paying for the appraisal.
Once the property is appraised properly, the loan can proceed on schedule. Homebuyers also need to get a home inspection. Home inspections are extremely important. Home inspections help you uncover the true condition of the home and root out any potential problems before it becomes yours
Buying a "money pit" isn't as much fun or hilarious as Tom Hanks makes it look in the film of the same name! Home inspectors help buyers understand exactly what they're taking on, discover issues with plumbing or electrical, can find out if any parts of the house are weak, or determine if anything isn't up to code. They provide an essential service that you won't want to go without—especially when making such an important, long-lasting purchase.
Understand Adjustable Rate Mortgages
Mortgages are a complex topic for a lot of people. With so many unique kinds of mortgages available, you might need some help. If you need assistance in understanding the different types of mortgages, you may want to consult with a mortgage broker from Denver. Adjustable-rate mortgages are simply loans that have a dynamic interest rate. Over time, the interest rate adjusts to whatever the market is doing. It can start low and go higher over time, or it can fluctuate. Fixed-rate mortgages such as 15- and 30-year mortgages are also available.
Using a mortgage broker can remove the mystery. In Virginia, simply perform an online search for "mortgage Virginia Beach" to find a reputable mortgage broker who can help you find the best mortgage style, rate, and loan for you. Adjustable-rate mortgages aren't the only types of mortgages available, either. There are FHA, VA, USDA, and Jumbo mortgages, each with its own unique benefits. Refinancing or interest-only loans, as well as reverse mortgages, are also options for those interested in what they generally have to offer.
Understand Closing Costs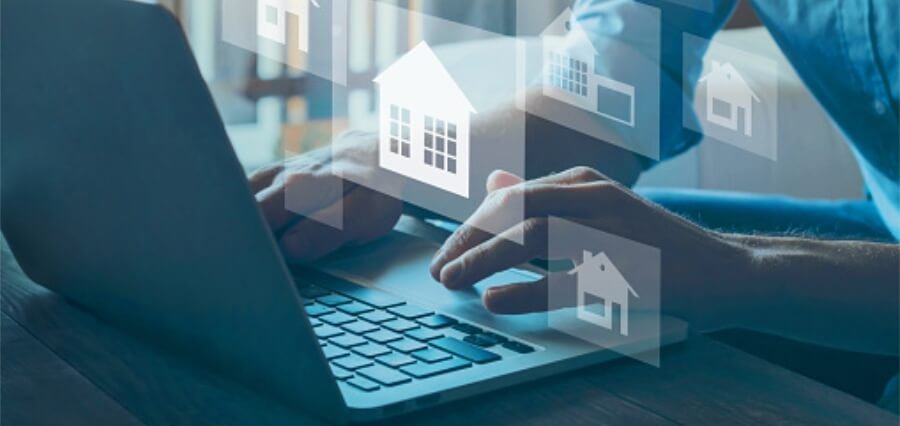 Closing on a home—the day you become the legal, actual owner of the home—is a joyous occasion, but it does come with some caveats. First, the process can be somewhat lengthy, lasting anywhere from 30 – 45 days. There's also extensive paperwork and finalizing requirements before the home is finally yours.
When it comes time for closing on the home, you'll need to ensure you've got all the proper documents ready to go, all the "I's" dotted, and all the "T's" crossed before you can finish the process. Then there's the matter of the down payment and paying any additional closing costs.
Your mortgage broker can always help you streamline this process simply by administering the paperwork for you and helping to handle the financial aspects (using the check you give them to pay the fees for you and so on) of the closing. They'll also prepare you for it, let you know what to expect, and